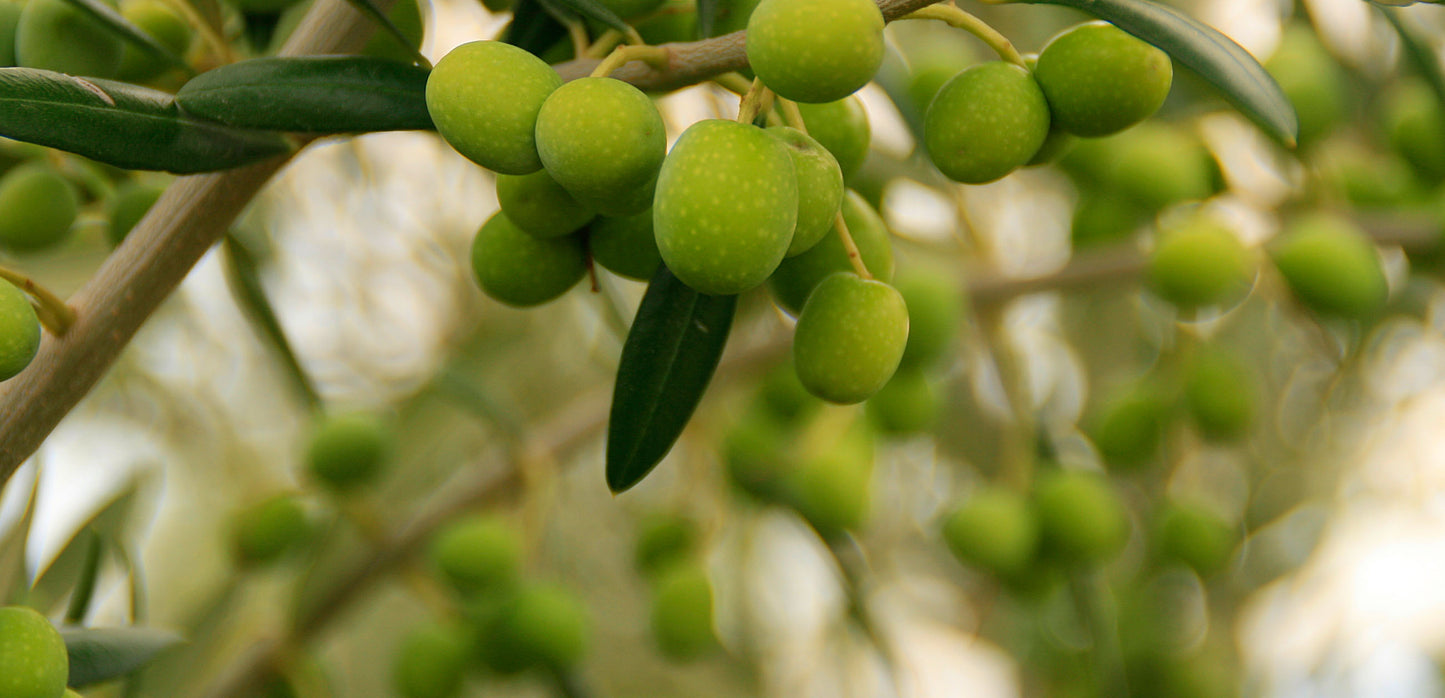 EVOO
From mountain olive groves in the province of Alicante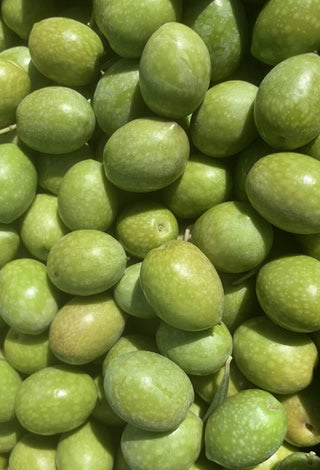 Features
565 MSNM  is an Organic Extra Virgin Olive Oil, a coupage of the varieties planted on the farm, in proportion according to the harvest of each variety, which will change as the new plantations grow. An early harvest of the entire farm is carried out – mid-October – depending on the climate of each year and when all the varieties have an adequate maturity mean that the oil is already formed and the olives are in perfect health. With this decision, yields are lower – kilos of oil per kilo of olives – prioritizing quality over quantity. The olives are collected manually with the utmost care and transported as quickly as possible to the oil mill, to be processed in a few hours. In this step, from olive to oil, only mechanical means are applied with controlled low temperatures so as not to lose their potential, and with the most efficient times/modes of processing in each phase. In the following days, the oil is filtered and kept in a tank, free of oxygen and light, until it is bottled, which is done according to demand.
Properties
565 MSNM has a medium fruitiness as well as balanced bitterness and spiciness.
• The tasting note: Green leaf, freshly cut grass, banana skin, vegetables, ripe tomato, ripe almond, dried fruit (walnut) and bark.
• Mouthfeel: Intense, fluid, almond-like in harmony with the aromas and highly complex as a whole.
• Harmonizes with:: Beef and chicken in stews. White fish ceviche. Rice dishes and as a final touch in risottos. Lentils and beans sauteed with ham. Vegetables from the garden (peppers, tomatoes, courgettes, artichokes and onions, etc.) grilled. Preparation of tomato sauces. Semi-cured gouda and idiazábal cheeses and pecorino cheese cake. Ice creams.
With our EVOO, Papúa Chocolates' Bombón 565 is made.